Kathmandu is a wonderful place to visit, but when you wander around in the city you meet a lot of poor people; beggars, street vendors, holy men, and a lot of others. How do these people get by? Can they afford to send their children to school? Where do they live? How is their family life?
These and a lot of other questions the author posed himself after visiting Kathmandu many times, and he decided to find the answers. He spend a long time in Kathmandu only to ask the poor themselves, take their pictures, and sometimes visit their homes.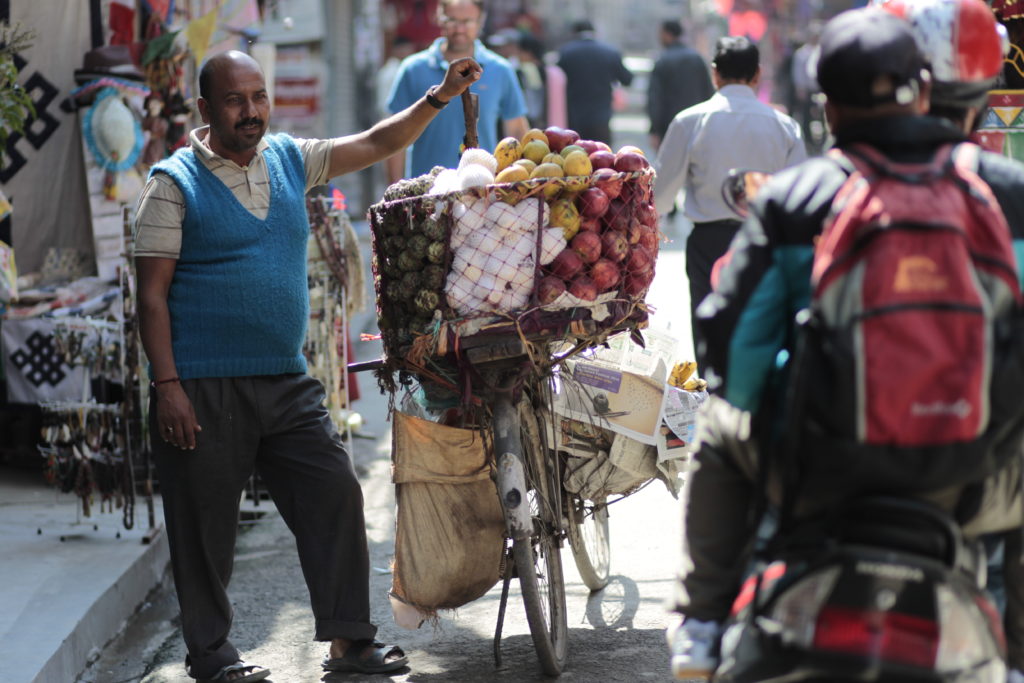 This book does not intend to answer the maybe most important question; how do we change the situation of poverty in Kathmandu and even more importantly, the rest of Nepal. The book can only be regarded as a personal experienced situation report, but it gives an insight into the situation and into the lives of a few people living in extreme poverty.
The author is a writer, photographer and mountaineer who has visited Nepal many times, often to climb, but he has a personal liking to the poor people of Kathmandu.
Use the link below to go to Books on Demand on-line bookshop to obtain the book.